Mr. Bemigho Reno Omokri, a human rights activist and the former spokesperson to Ex-President Goodluck Jonathan, has taken to his social media accounts to list some characteristics of a wife material.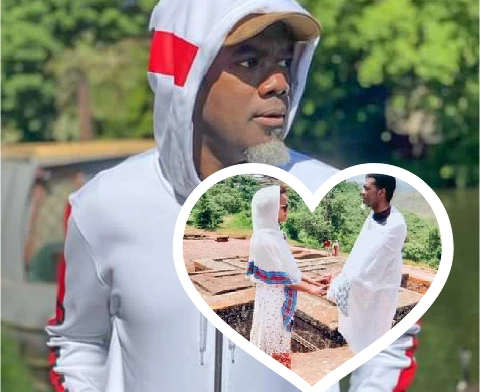 Picture of Reno taking martial vow with his wife. Source: Reno Omokri's verified Facebook account. (Photo collage by NaijaReacts)
The bestselling author, Omokri, who is an online motivational speaker that has been populary known for his unique style of teachings on how to legally make wealth, stay healthy, enjoy life, and on how to love God unconditionally, claimed that any lady who will make a good wife will have the listed qualities.
According to Reno's list, some characteristics of a wife material includes that:
"1. She Gives you love, not romance.
2. She has high relevance, but is not high maintenance.
3. She has an independent, legal and provable income.
4. Her relationship does not break when you are broke.
5. She knows how to pray, play, slay and stay."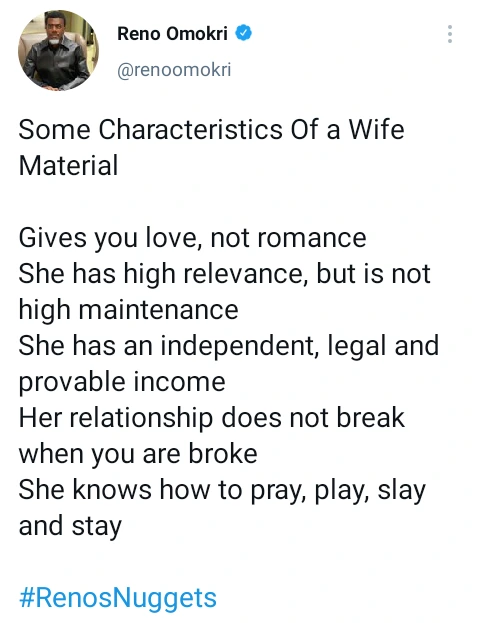 From the above list by Reno, you will believe that any lady who want to make a good wife is expected to possess those characters. Men should avoid being in hurry to propose marriage to ladies, they should rather take their time and study whoever they will like to marry before shooting their shots.
Apart from ladies, men also should possess some quality characters before thinking of going into relationship and before thinking about marrying too.