Former Big Brother Naija reality star, Khloe is proving that she is a lady that keeps getting hotter by the day, after she shared a new image on her Instagram page, which can be described as daring, hot and stunning, the image which saw her wearing a bikini and a cap looks quite catchy, as she flaunts a designer bag by her side, fans of the former reality stars could not keep their feelings to themselves, as they took to the comment section to react in various ways.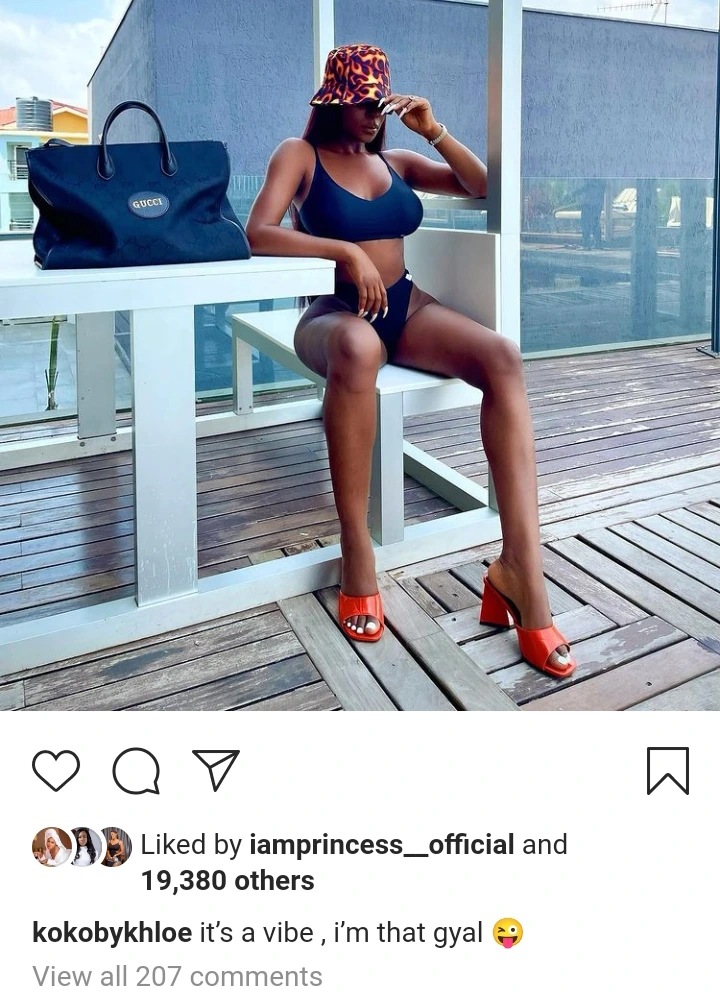 Here are screenshots of how Khloe's fans reacted to the hot image she had posted.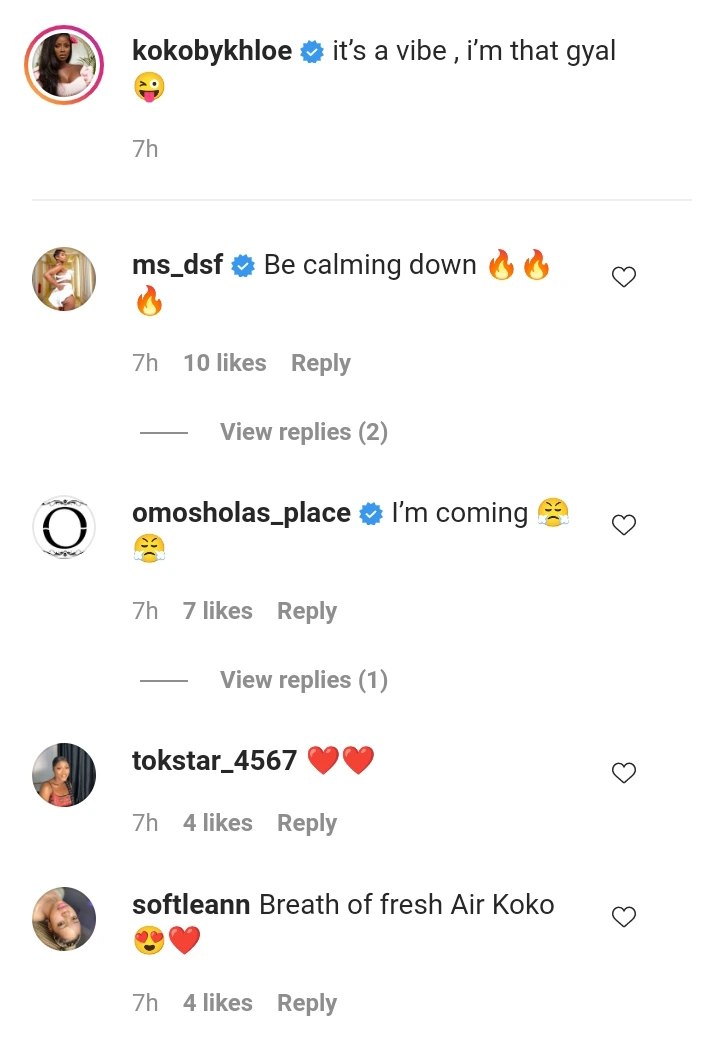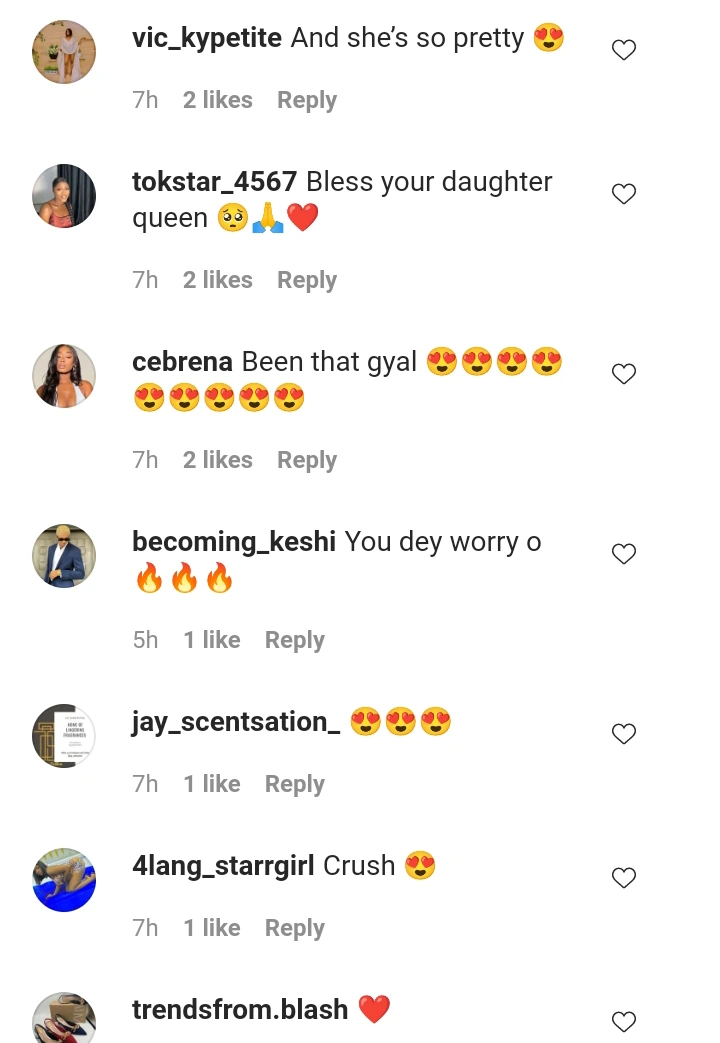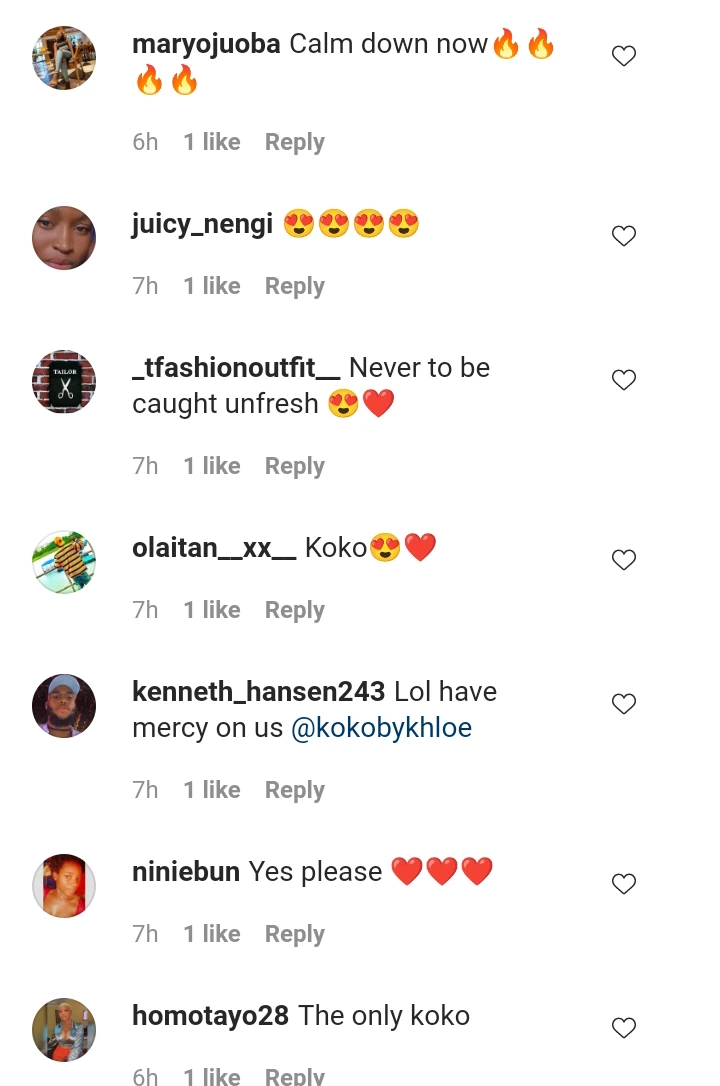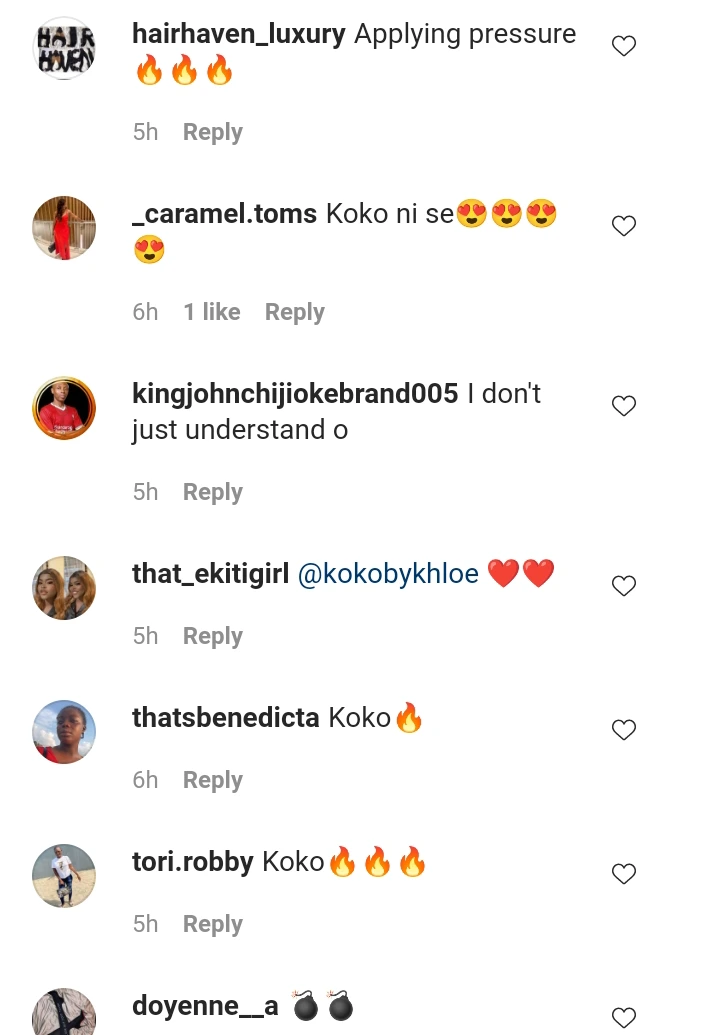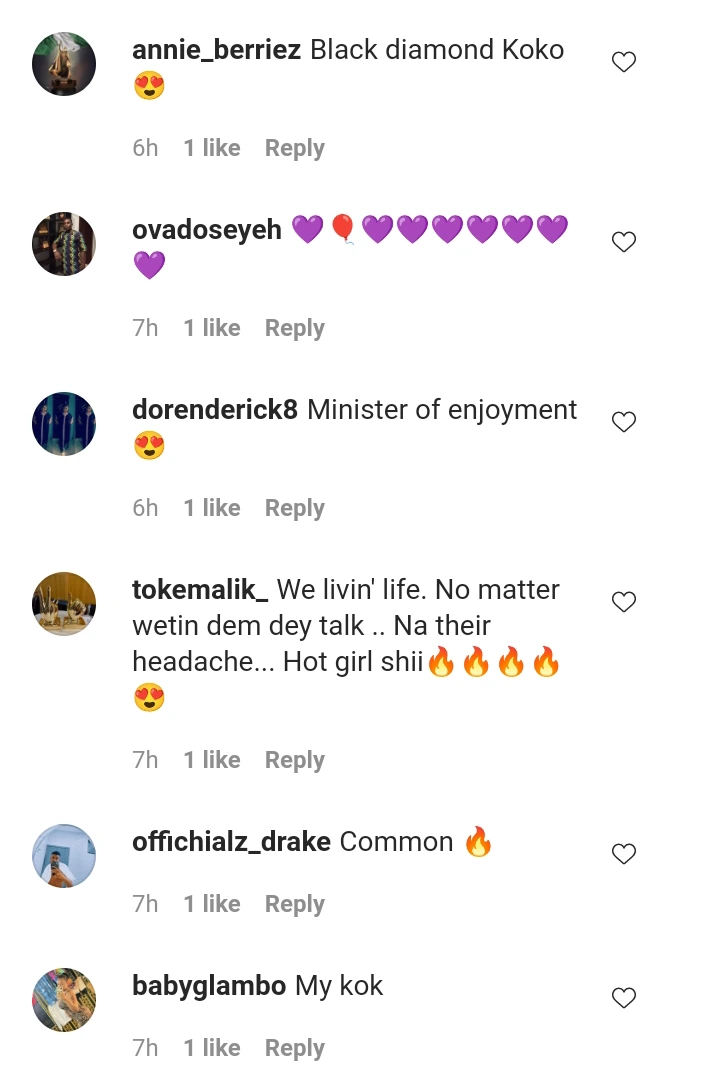 Khloe has always portrayed the display of that woman who has an endowed body and isn't shying away from portraying it to her followers, by always posting images which seem to display her showing off her assets, no wonder many of her fans have formed the habit of always commending her for her looks, which has very much changed, if one chooses to compare her recent photos to what is obtainable during her time in Big Brother Naija reality show.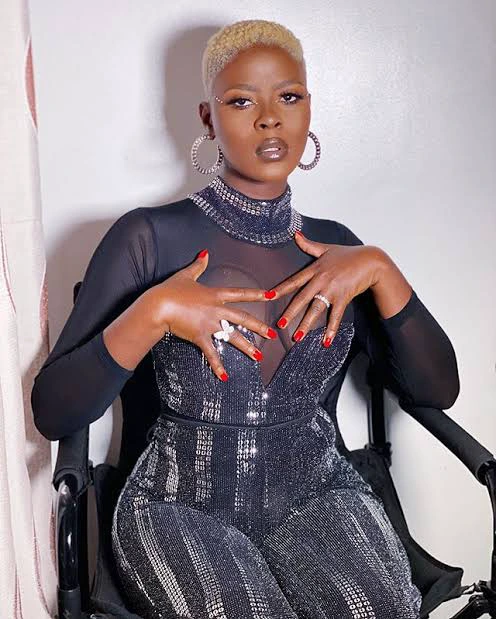 It is safe to say that the ebony beauty has undergone a type of transformation that is really thrilling, and she seems to be aware of this, which very much explains why she has formed the habit of teasing her fans with her nice physique, as it is never an easy task to get a nice body such as the type that Khloé possesses, as it takes a lot of exercising and refraining from eating unhealthy food that many people have often failed to refrain themselves from consuming, which often lead to them gaining weight and becoming obsessed.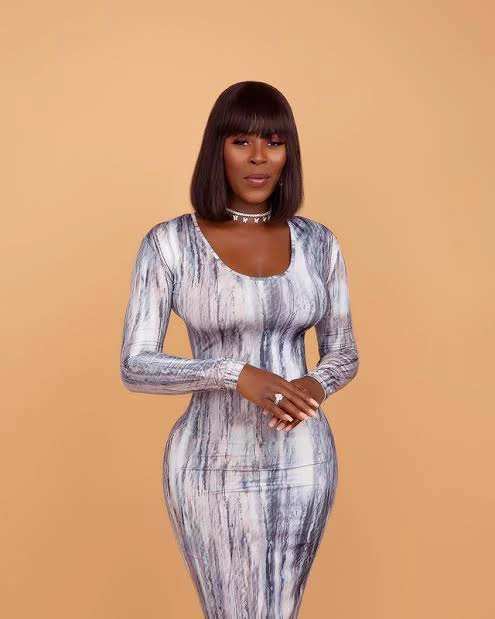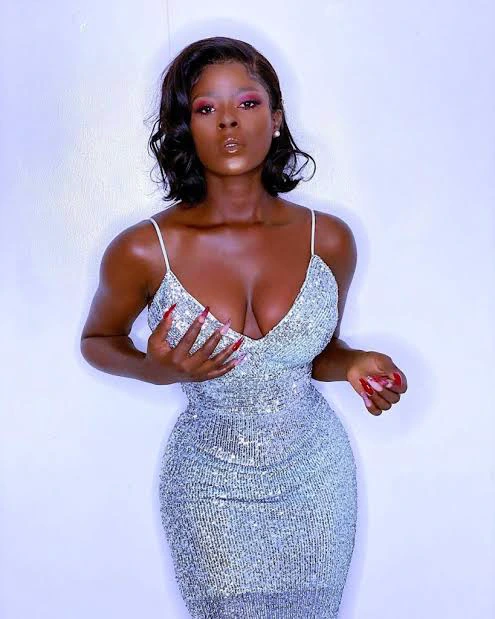 Images credit: Khloe Instagram page and Google.
Thanks for reading this article please don't forget to like and share.