A lady identified as Max Jajay on Instagram has called out a popular Nigerian businessman, Obi Cubana, after allegedly getting molested at his club.
The lady's story which was reposted by Instablog has stirred up different reactions.
According to her, she was invited to a birthday party at the Cubana club, Enugu. The party was strictly meant for girls, and no male was invited.
She said she had a call during the party, she then went outside the club alongside her female friend to pick the call.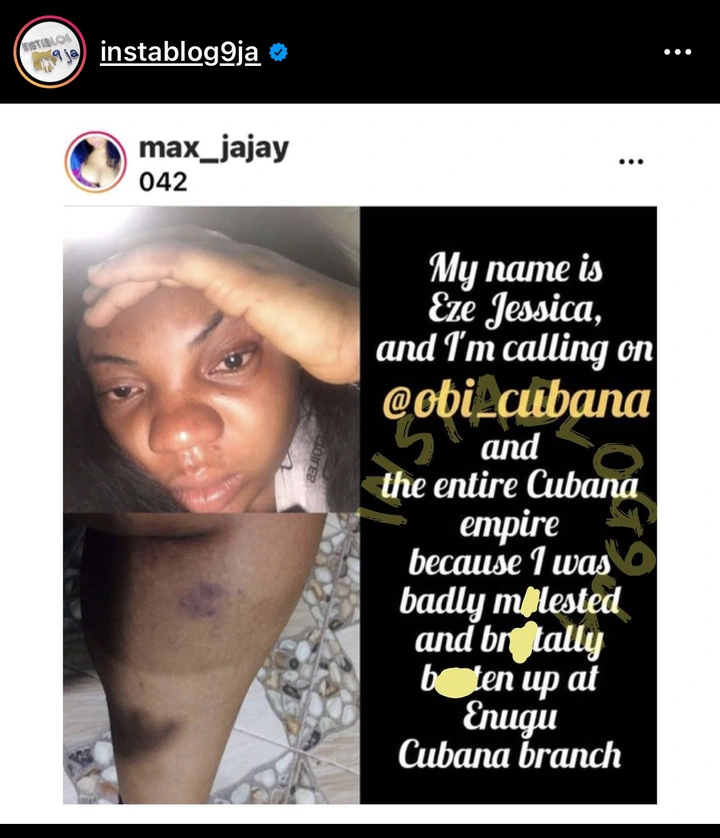 Image credit: Instablog
While she was on call, a bouncer came out and was harassing her friend. He eventually told her friend to leave, which she did.
She claimed that after she confronted the bouncer on why he would do that, the bouncer molested her and dragged her out of the club, causing her several injuries.
The lady tagged Obi Cubana on the post, but he is yet to respond.
Obi Cubana really needs to respond to this lady because of his image and the reputation of his club.
He needs to first confirm the authenticity of the story because no one can tell yet if the lady actually narrated it the way it happened.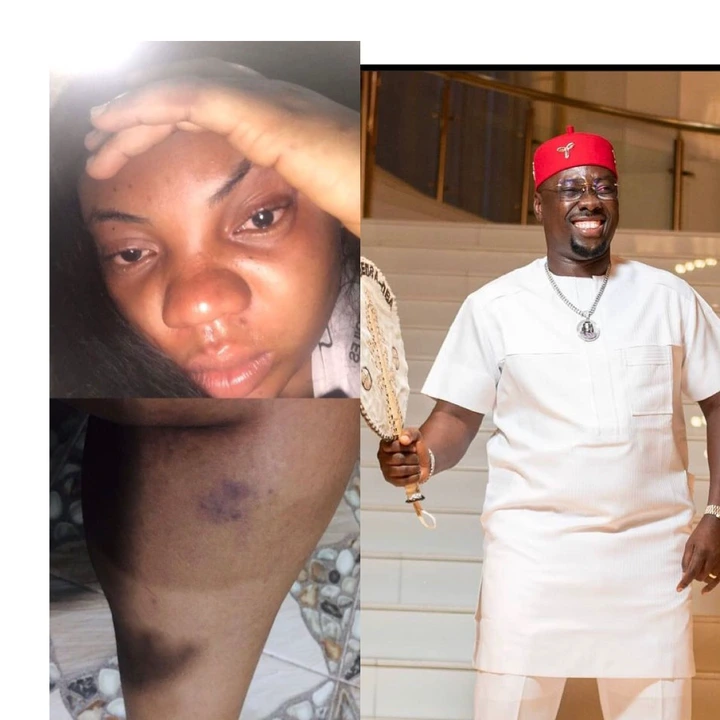 Image credit: Instablog
Staying silent on the issue will have a lot of people believing it as she has said, and if no action is taken by him, it might affect the good image he has created for himself.
If he looks into it and confirms that it actually happened, he should take the necessary steps he needs to take and make sure the lady gets justice.
This way, it will show that he is not in any way in support of or molestation and harassment.
The Cubana brand is a very popular one which is known and adored by many. Weighing into the issue and making things right will surely help his brand.