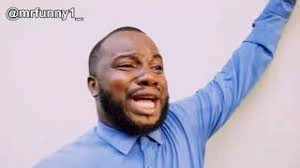 Emmanuel Chukwuemeka Ejekwu popularly known as Mr Sabinus, the Investor and Mr Funny is arguably one of the best in Nigeria presently when it comes to comedy skit making. He has carved a niche for himself as someone who would loose even when victory is within his grasp. He has never won in his skits and he will never win.
In a country where the majority are stressed and frustrated, entertainment has granted succours to the citizens and amongst the entertainer is one Mr Sabinus who would jerk tears out of your eyes while rolling on the floor laughing with his comedy. When he is crying, he makes you laugh.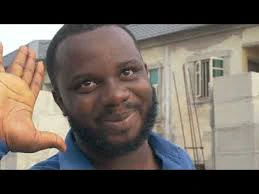 Image credit: Facebook.com
More so, he has a way of bringing cultural inclination into his skits, even when he is loosing, he knew Nigerians value family, he would still greet his tormentor good afternoon even at night and asked "how is family". He is a huge entertainer that is always expecting something huge.
A slightly refined version Mr Ibu, Gringori and Clarus Ngwojigbe all rolled into one entity. The Rivers state born comedian's skits are easy to take in with his know-it-all attitude laced in bane stupidity. He does not need to objectify any lady or use half-nude ladies to get your attention, his comedy stands apart.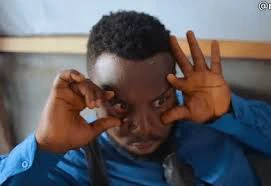 Image credit: gist entertainment.com
Away from that, you will always find Sabinus in his trademark blue shirt with a tucked-in necktie. He is a different breed of a comedian who knows how to keep his fans entertained. Needless to say that he is also a very good dancer. Mr Funny epitomises the saying that the wheels of trouble never stop spinning ("wahala no dey finish").
In a country where some entertainment is needed to deaden the pains of frustration, Sabinus stands out as one of the jesters for every occasion.